A critical inquiry into the implementation of social design initiatives, resulting in a
web visual essay
. "Beyond Projects" is an independent design research initiated and led by Shay Raviv with the support of a core team and partners. By expanding the discourse on the topic and proposing approaches towards continuity, we hope to contribute to the "Beyond Projects" mindset and practice.

Made possible with the support of the Creative Industries Fund NL and the Dutch Design Foundation.

A PLACE TO STAY
Published by Onomatopee 2021
Commisioned by Ketter&Co and Design Academy Eindhoven, I co-authored the book 'A Place to Stay'.
The publication presents the process and results of designers who worked in and around the former (penal) colony of Veenhuizen. The experiences and lessons gained, illustrated with numerous examples, are discussed. This trajectory, a blueprint of a creative, unique research method with an eye for the environment, aims to be a source of inspiration for other projects.

Commisioned by KETTER&Co and Design Academy Eindhoven.


Exploring together with citizens current urging safety issues in order to inspire future policy.

Commissioned by Ketter&Co, for Dutch Design Foundation. In collaboration with Laura Haas and Noor Bostma.



CHIEFS OF WASTE AT GEO-DESIGN
A global investigation delving into the ever-changing worlds of
waste pickers in Mexico City and Bangalore, uncovering the networks, actors and structures that span the blurry lines between formal and informal systems.
In collaboration with STBY, Studio José de la O in Mexico and Quicksand in Bangalore.


De Voorkamer is an open space to meet other cultures:
A place to belong, a safe place for new experiences. By working with people's creativity and talents, we connect diverse cultures on a personal level.
Over the past years I have been leading the development of De Voorkamer, together with Pim van der Mijl who currently manages the project with a devoted team.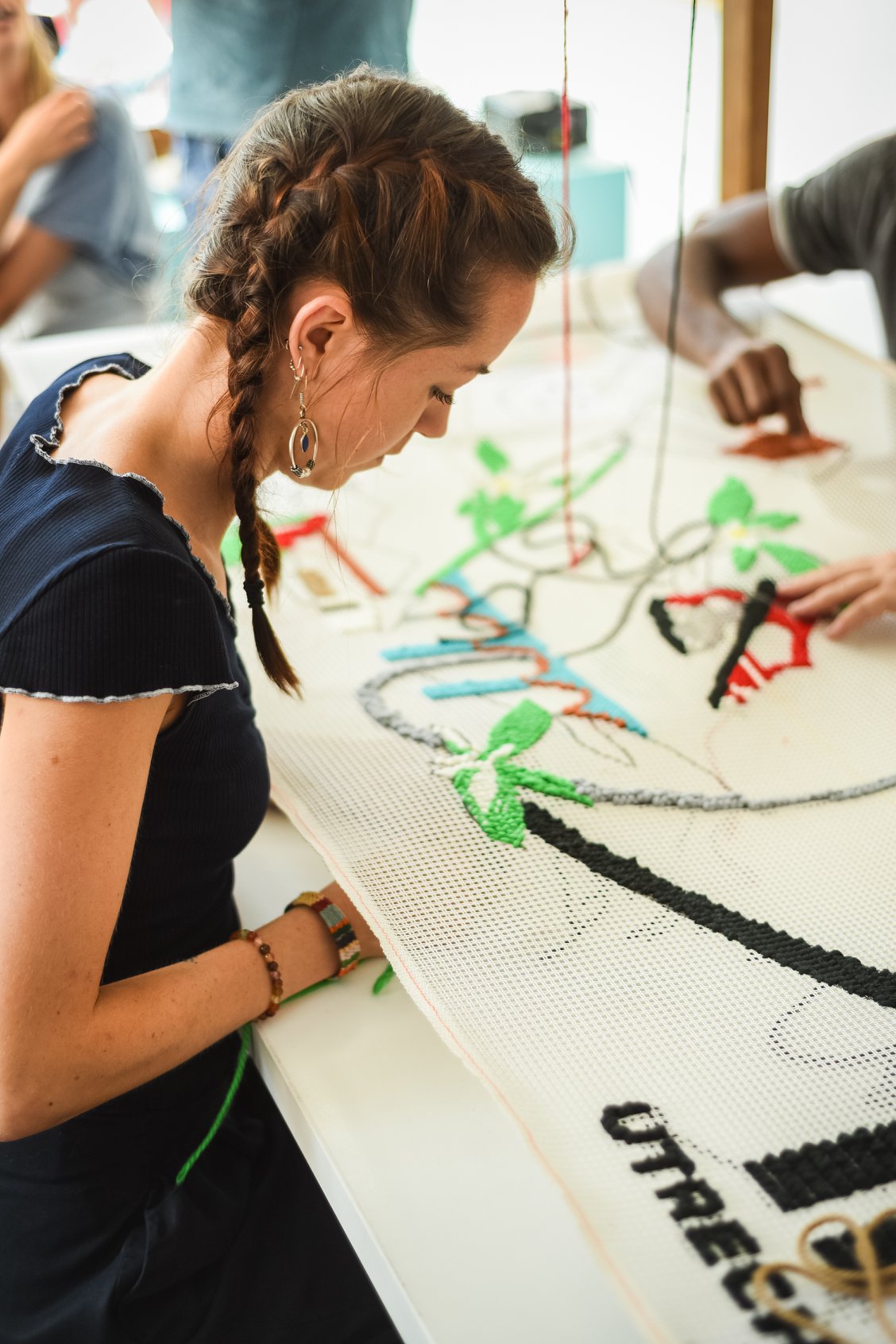 Co-creating a three meters long embroidered textile work as a way to strengthen the involvement of women from diverse backgrounds in De Voorkamer.
A project for De Voorkamer, in collaboration with Floor Nijdeken. Made possible with the support of Kansfonds, KFhein fonds and Stichting Carel Nengerman fonds.